Mar 28, 2017 03:02 PM Central
Donna Round
So I can answer my own question from my last post. I asked my readers…
"I met some nice people at dinner tonight and they explained to me that the time change happens as you enter what is called the Sand Hills. I guess that is the start of the Rockies or that I'll be able to see the Rockies. Any of my readers who can answer that?"
The answer is no to both. It takes a really, really, really long time to see the Rockies. Even when in Colorado. I felt like I was driving for hours before I saw them. That may be an exaggeration but it's how it felt. But when you do see them, expect magic!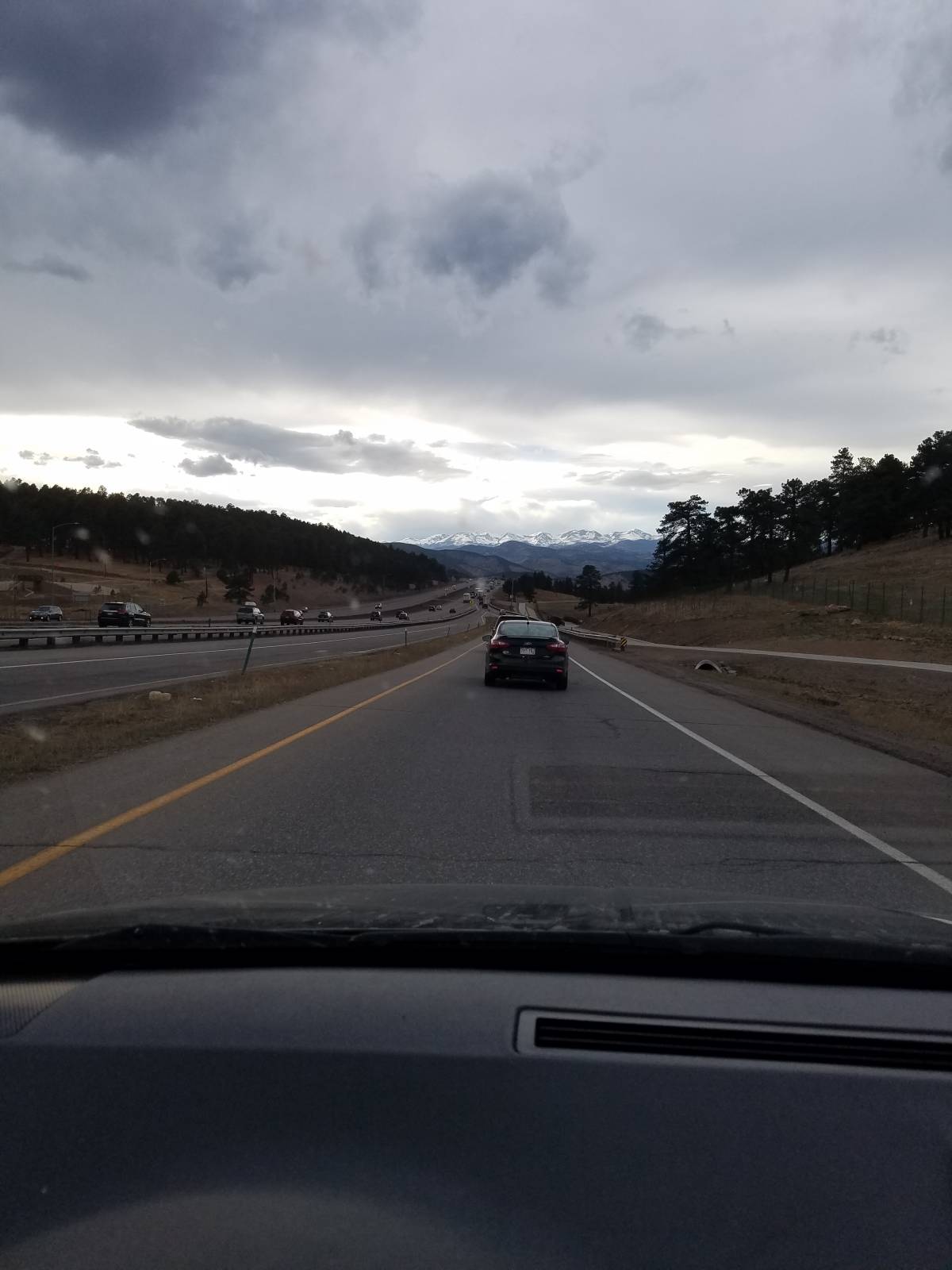 I think I was just driving on the west side of Denver when I started to see them. My goal for the day was to reach another Priceline Deal hotel in Georgetown which is nestled in the very beginning of the Rockies. You can clearly tell you are climbing elevation as the road twists and turns. It was a fairly easy drive until I got to Genesee, CO where there was a horrible accident and stopped traffic dead for about 2 hours. They closed the highway and made everyone get off. Thank goodness there was a rest area right there where I could just park myself until it opened up again.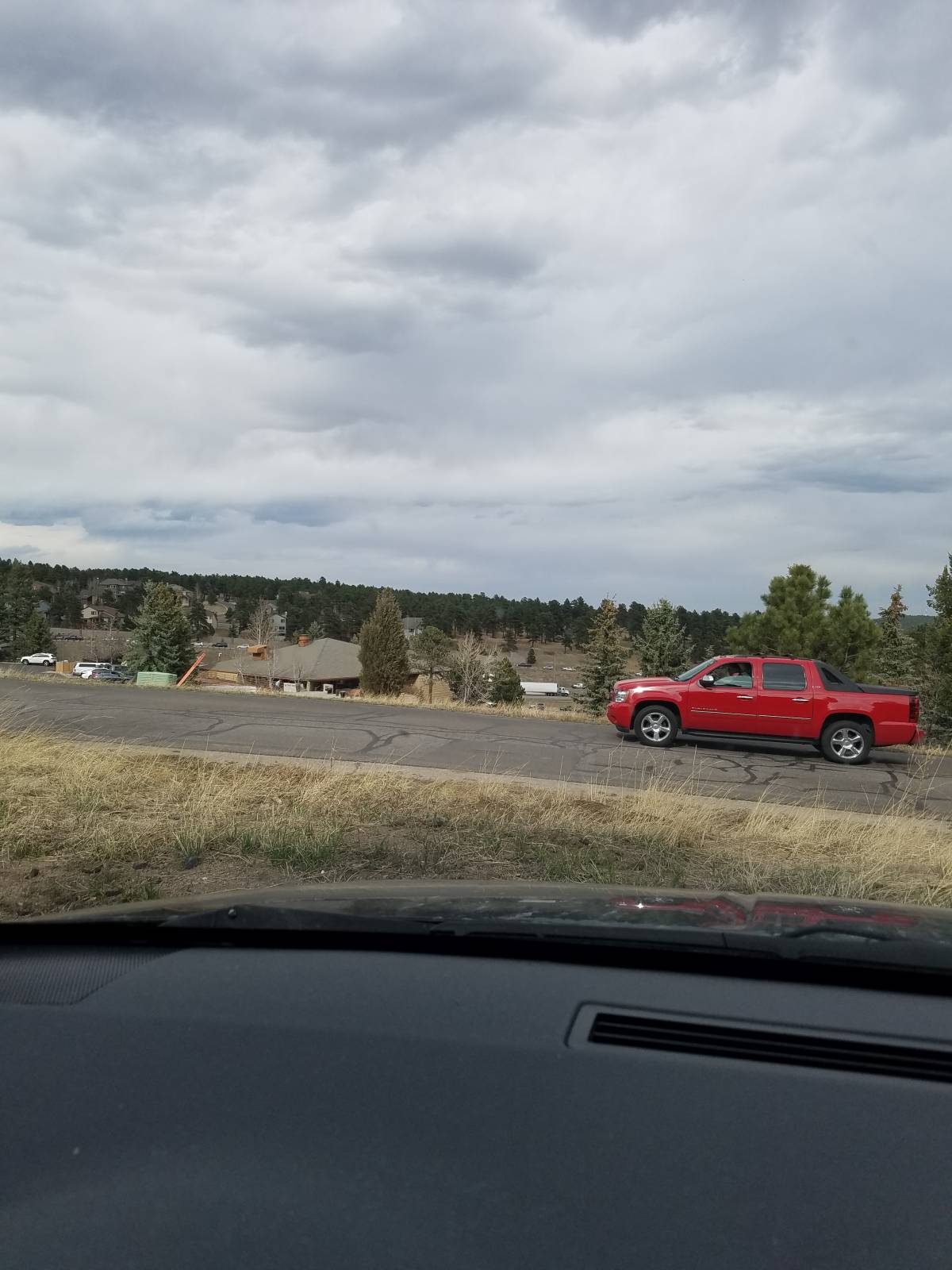 The CDOT tweeted that one car rolled into another. They needed the jaws of life and airlifted people to the hospital. The highway was closed so they could inspect the scene. Thoughts and prayers go out to those people and their loved ones. When they finally opened up the road again, it was smooth sailing to Georgetown.
Now Georgetown is a very small, very quaint little town. Literally nestled in the mountains.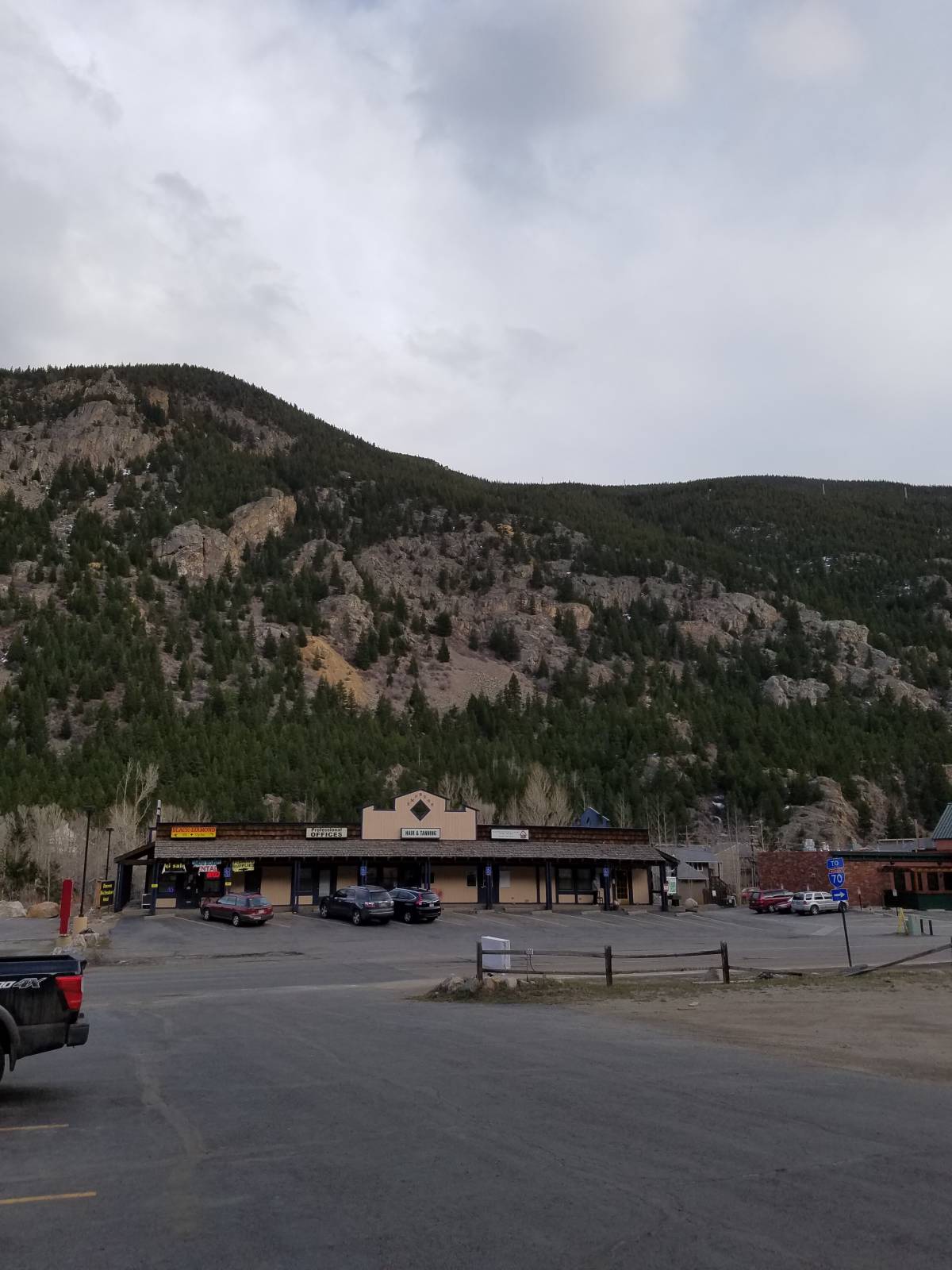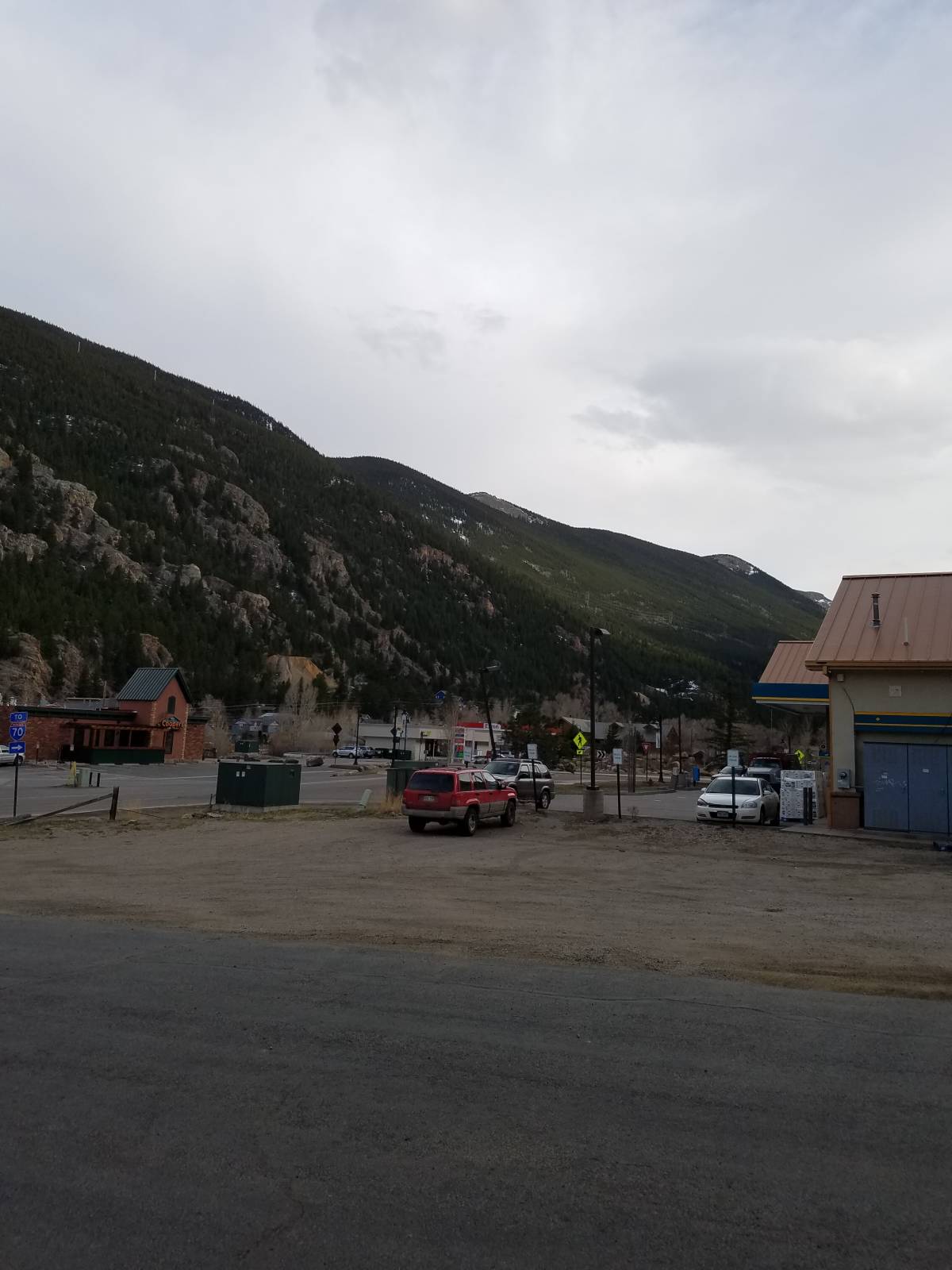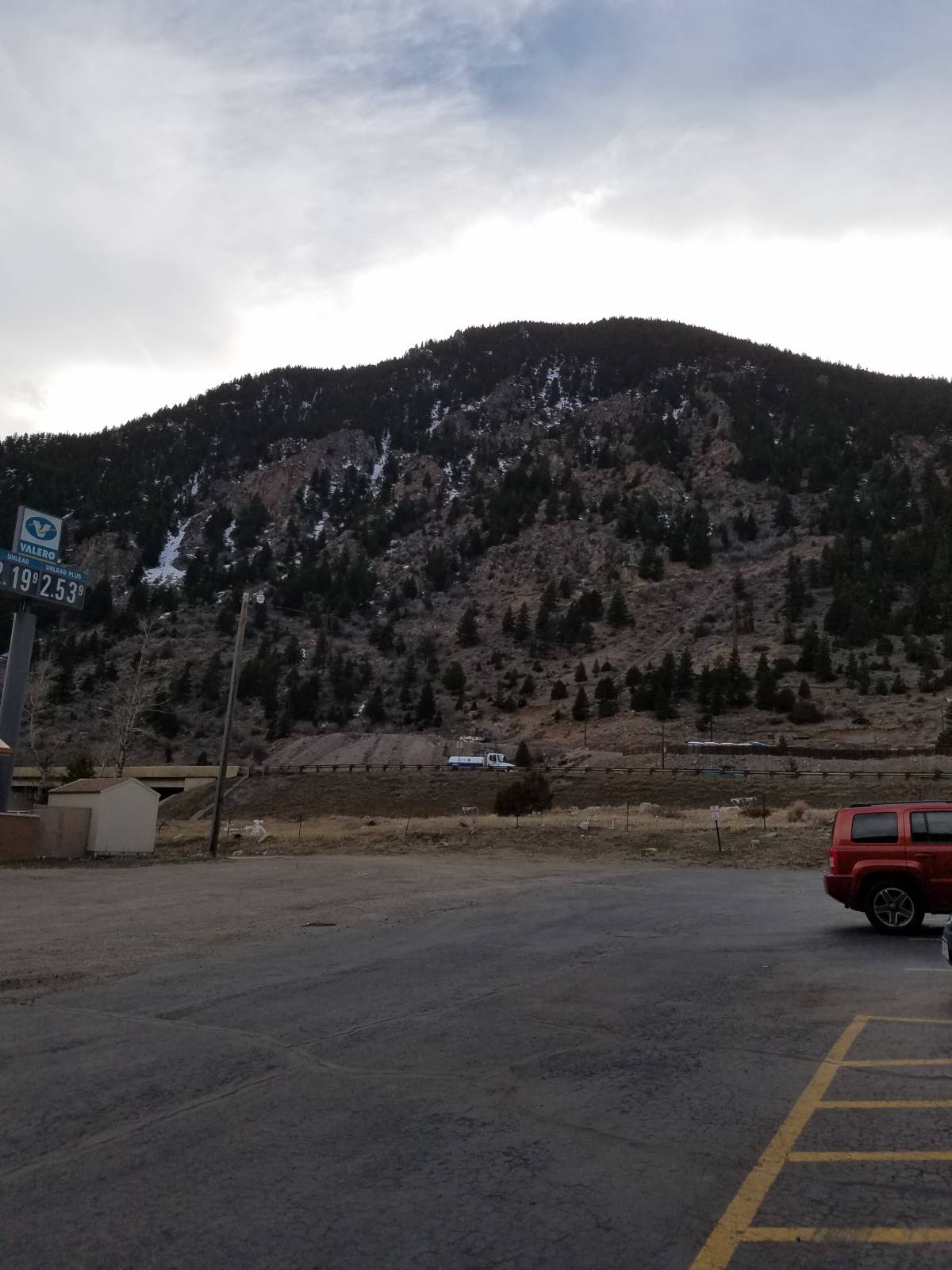 I picked it for it's name because my 18 year old cat George just passed away last summer. I probably wouldn't pick it again especially after continuing the drive the next day and seeing tons of beautiful towns. But let's get back to Georgetown. The hotel I got for that night had to be the worst one I have ever stayed at. It was disgusting. As soon as you walk into the front door, you are hit with cigarette smoke from the clerk behind the counter. Ugh! Then I got to my room. Yikes!!! Dark, dank, worn out. Squeaky floor and just a mustiness to it that squicked me out. They didn't even have a coffee machine so I had to bring in mine from the car. There was a sticky substance on the nightstand so I laid a plastic bag over it so none of my stuff would touch it. And I wore my shoes the entire time. There was no way I was walking on that carpet. Amazingly enough, the bed was comfortable. A nice big memory foam king.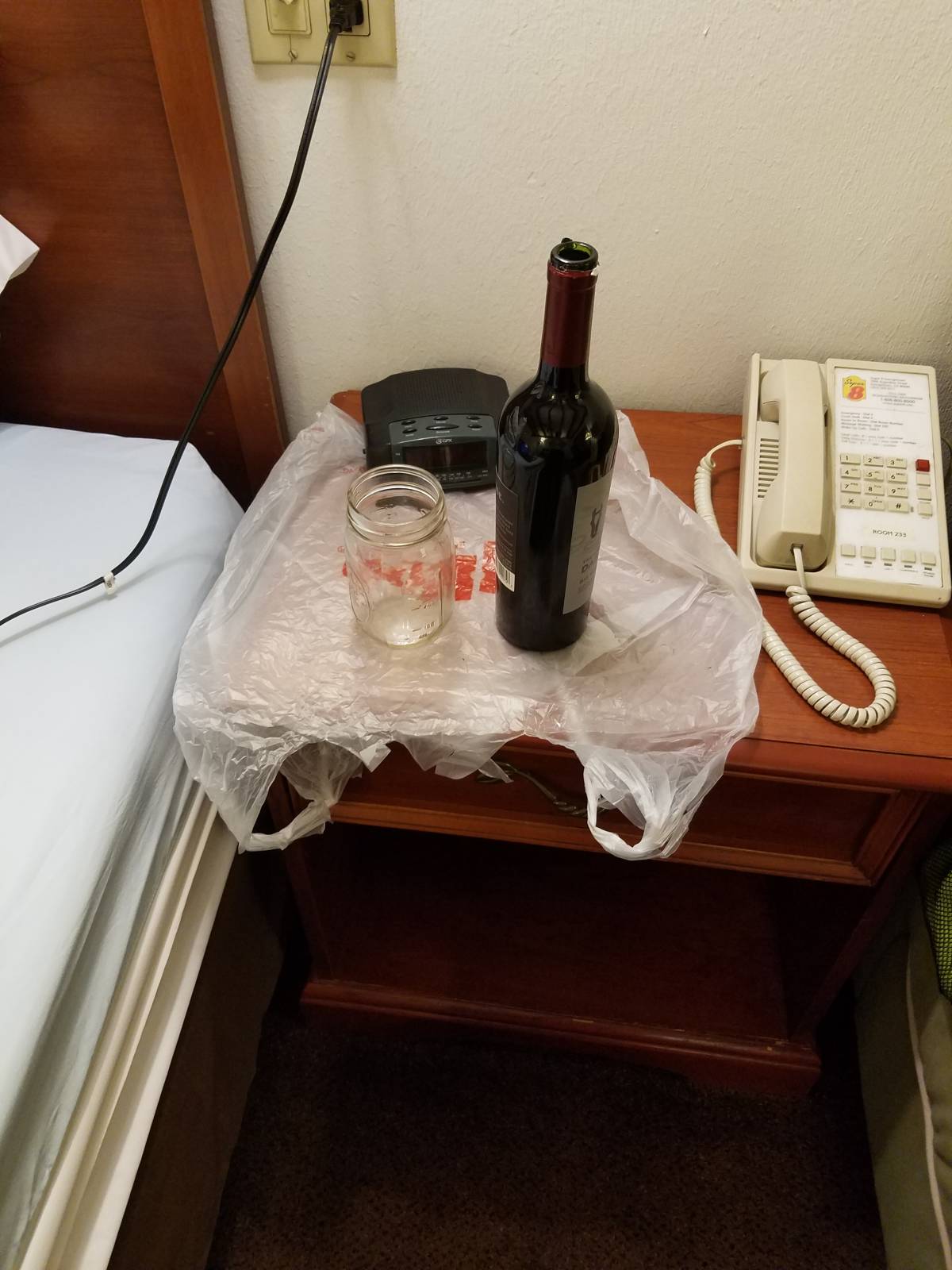 I woke up nice and early that morning and high-tailed it out of there. I didn't even take a shower. I just ran. Haha But I'm glad I started my day early because the mountains in Colorado are just so breathtaking. I don't even know how to describe how majestic they are. They are huge, colorful and inspiring. I was in tears as I was driving because their vibrational energy was just too much for me to contain. My pictures do not do them justice at all. Take a look for yourself.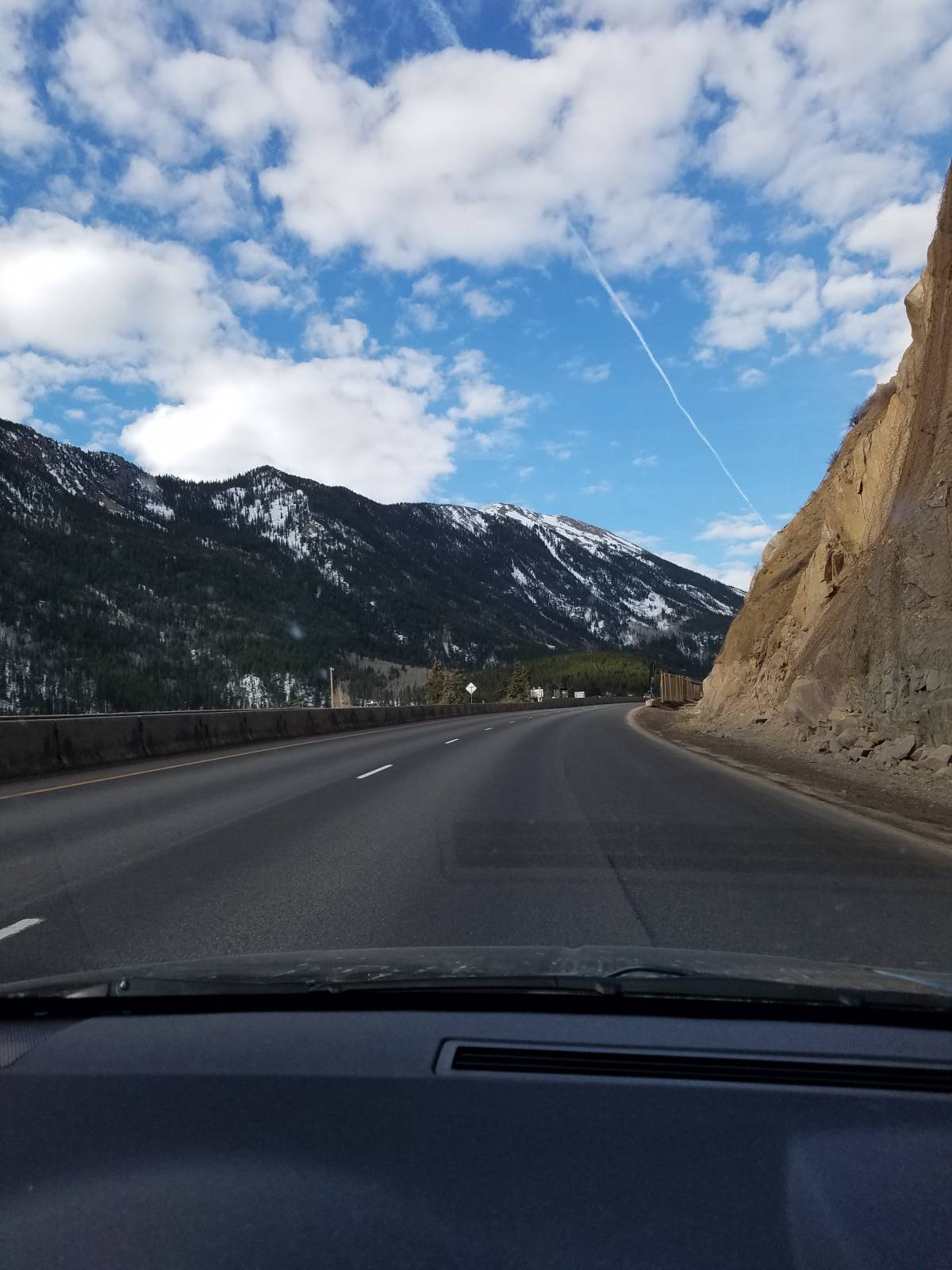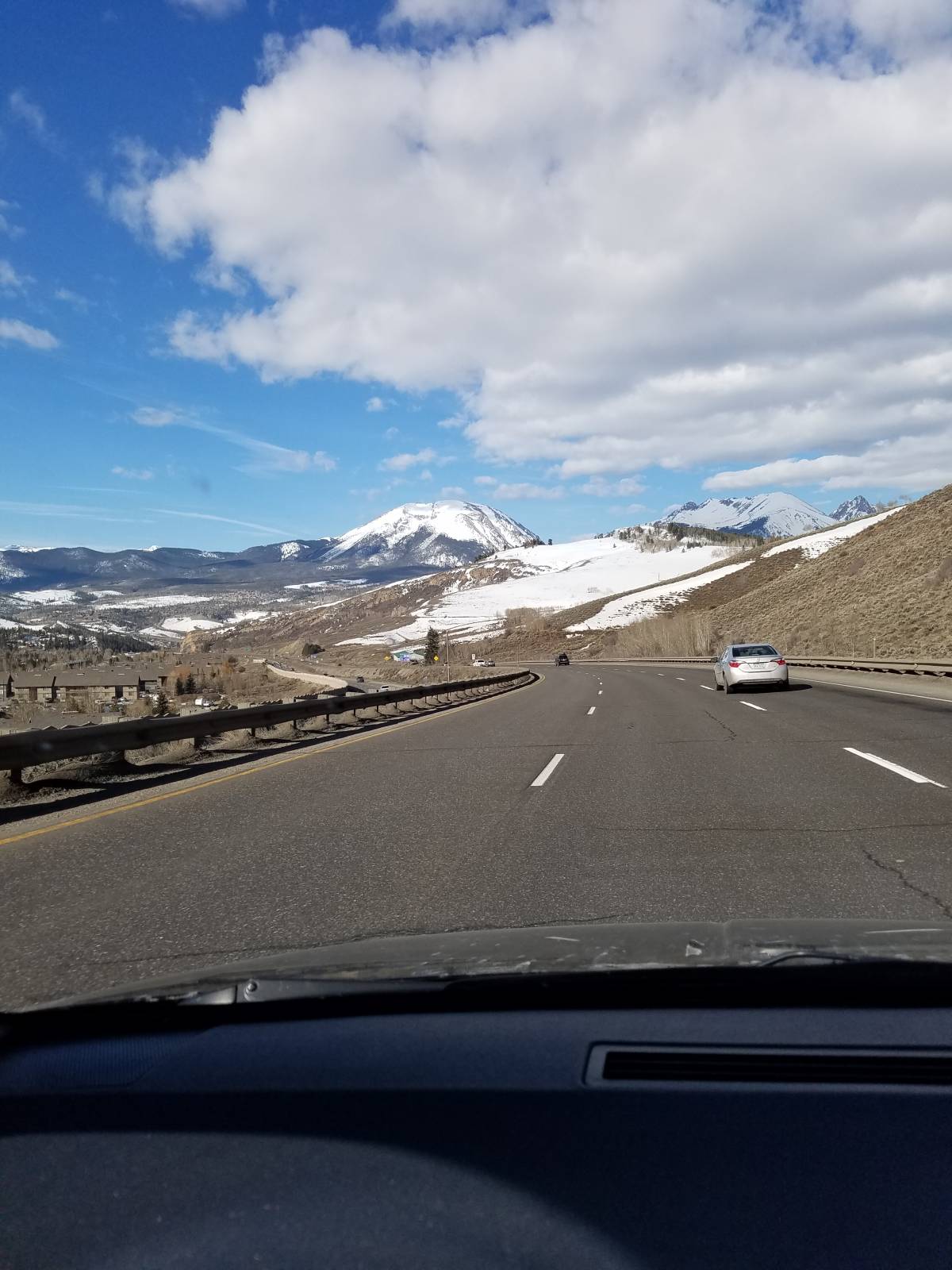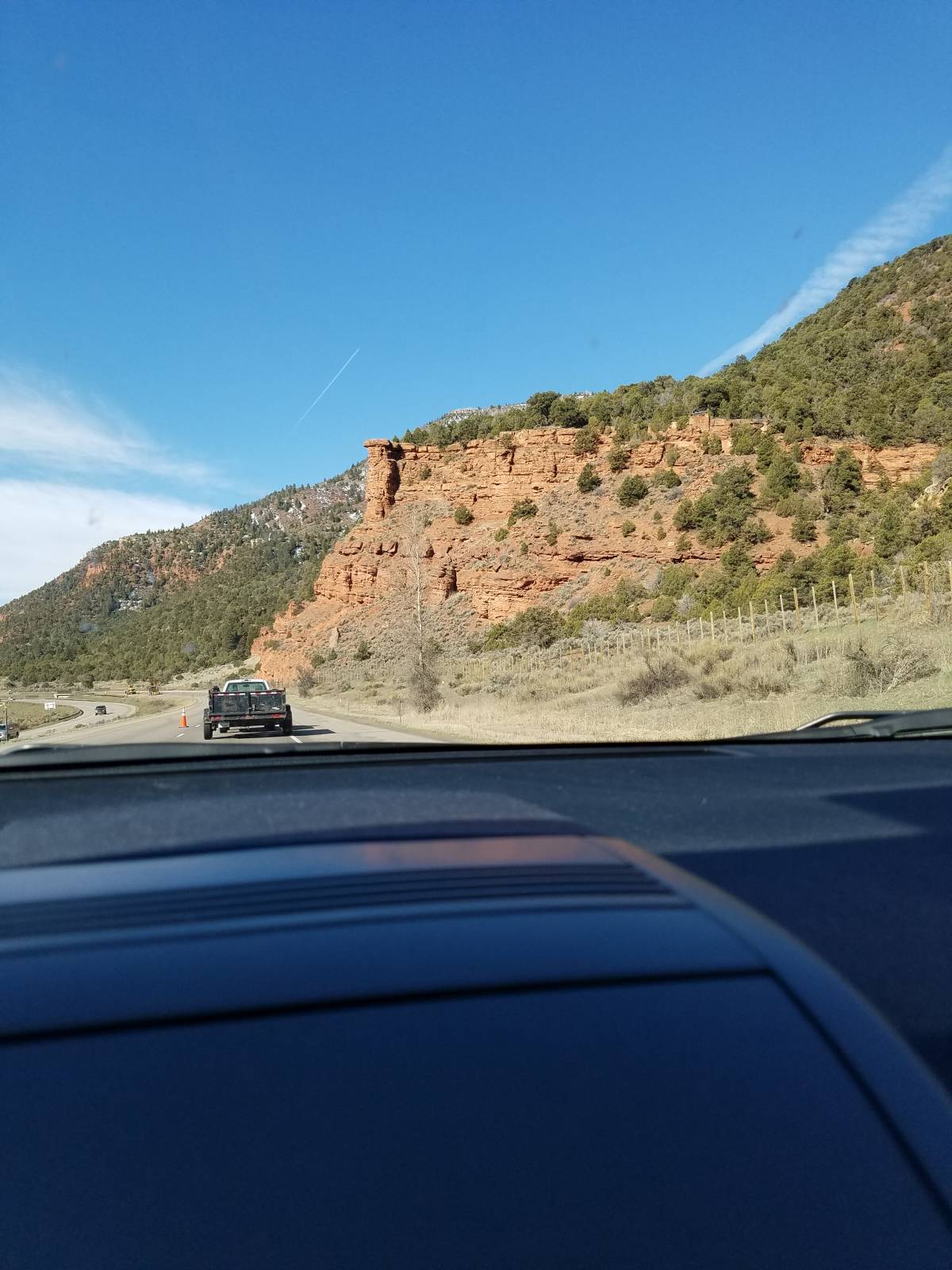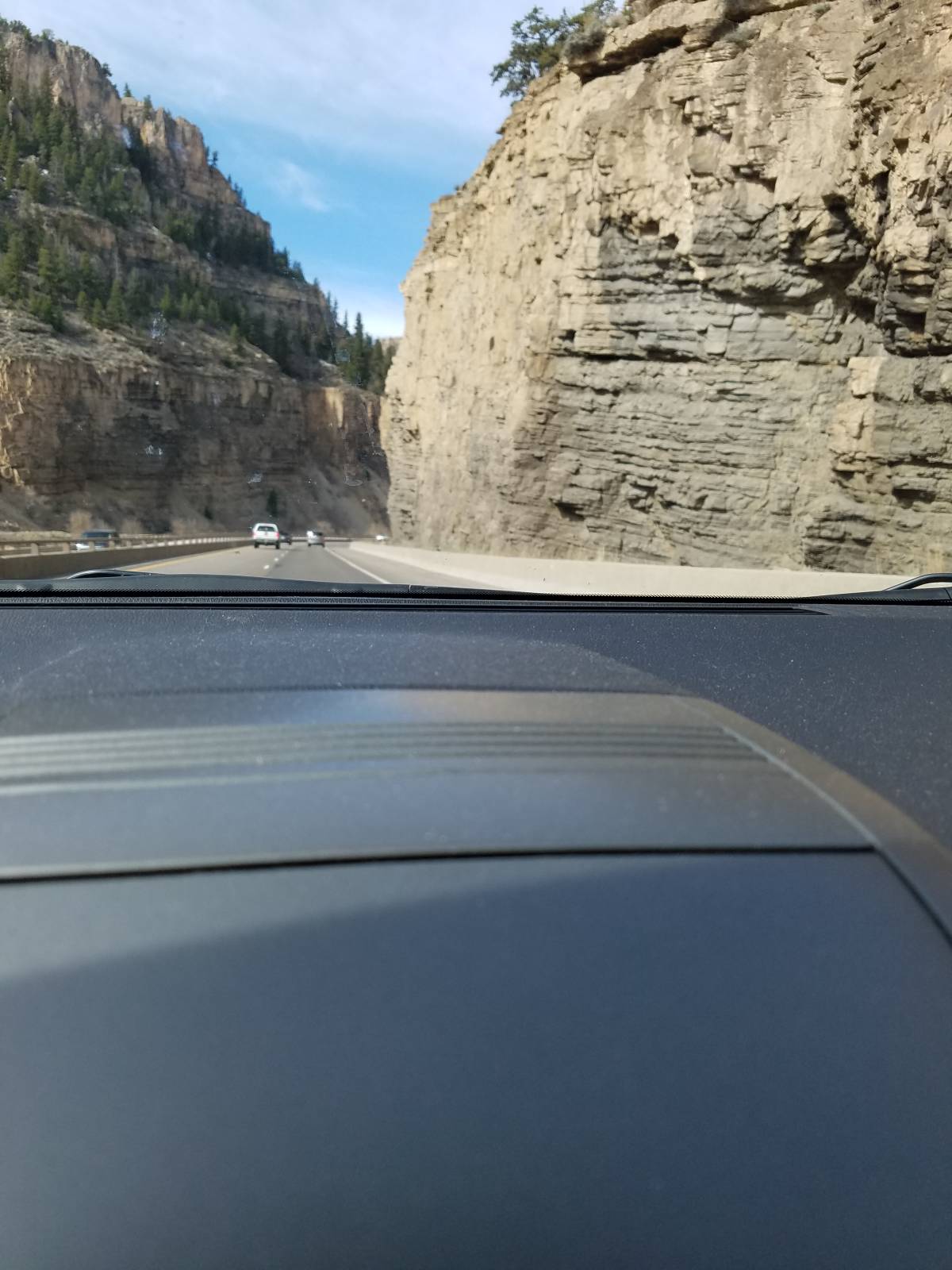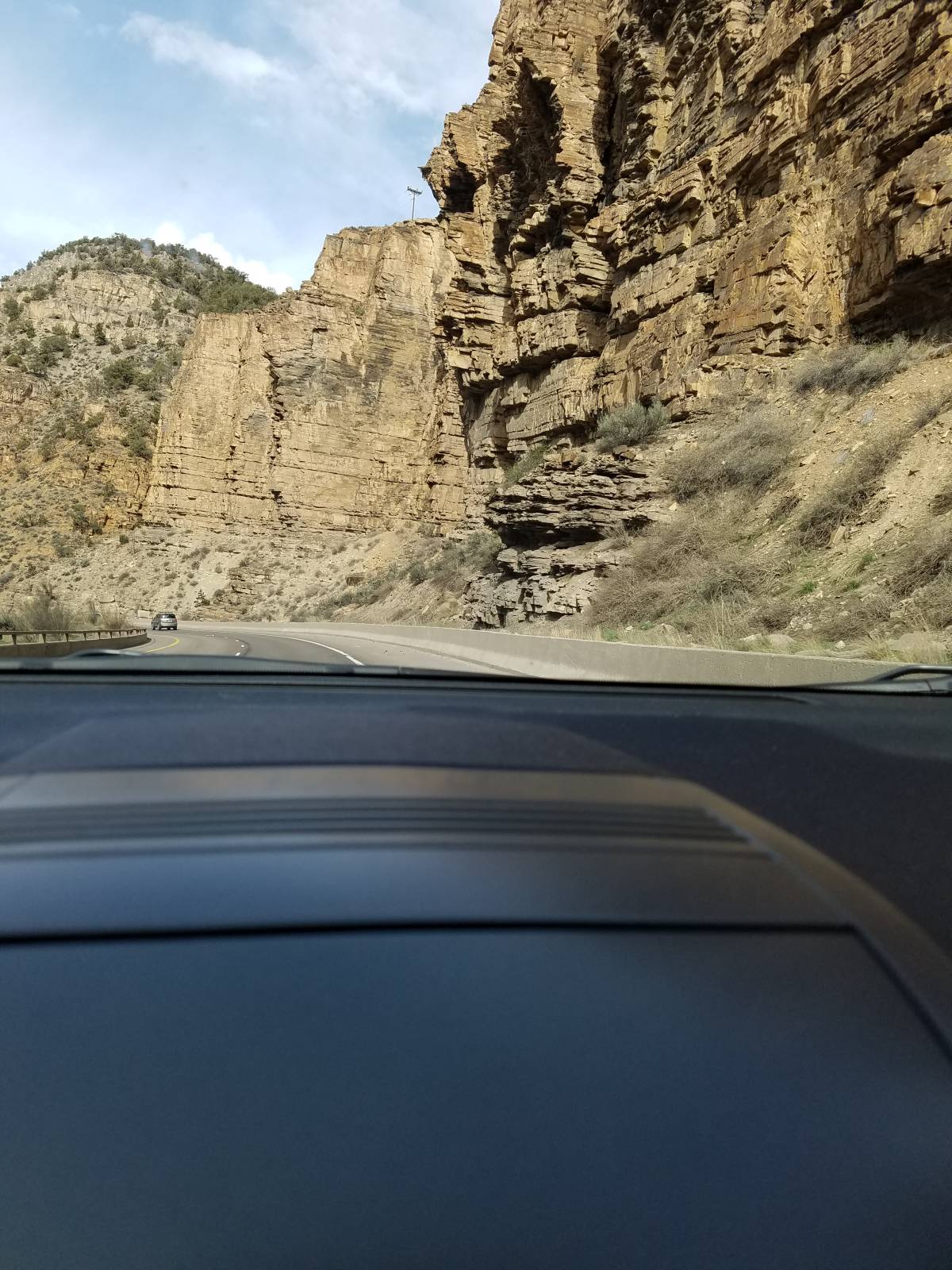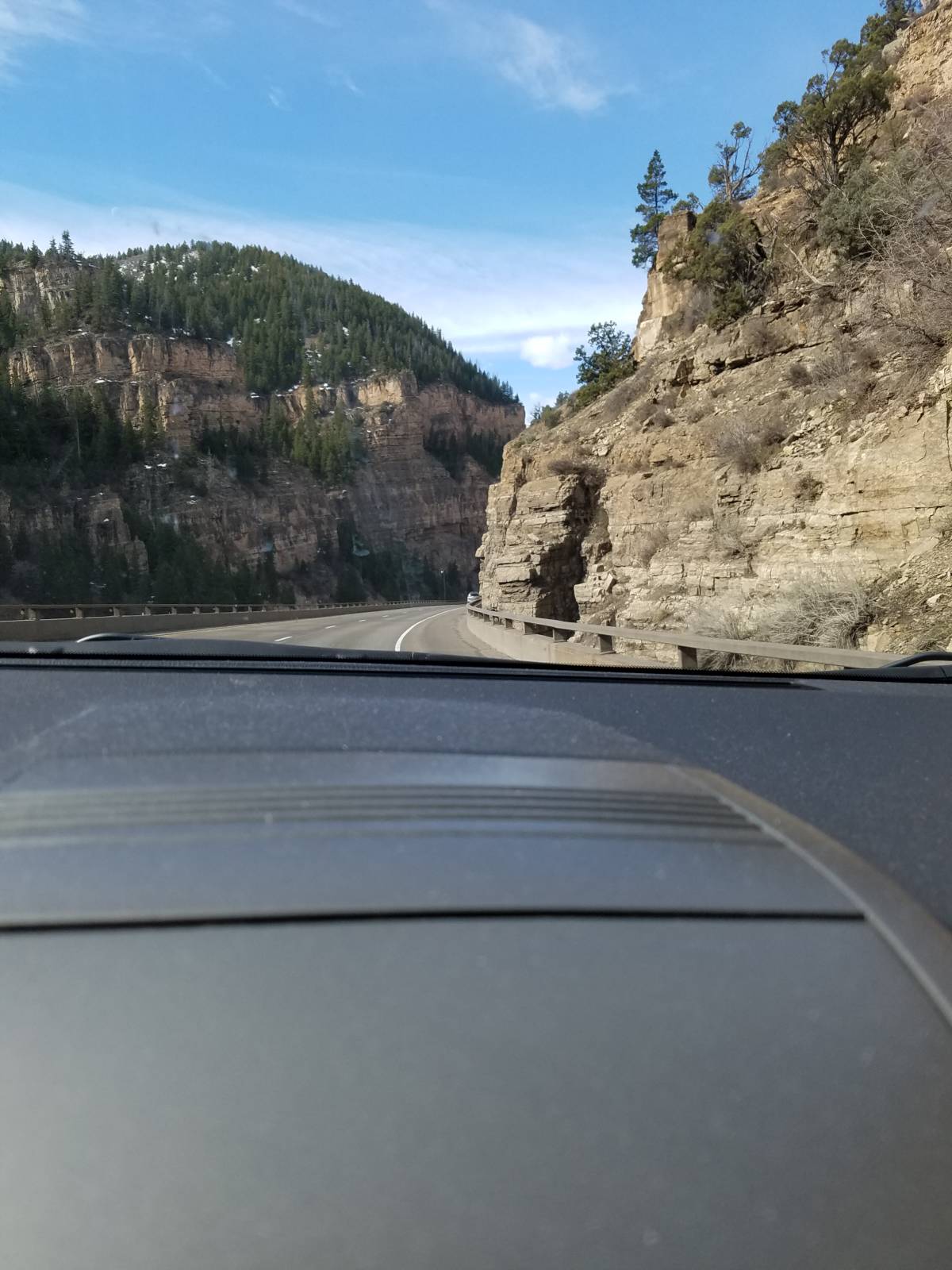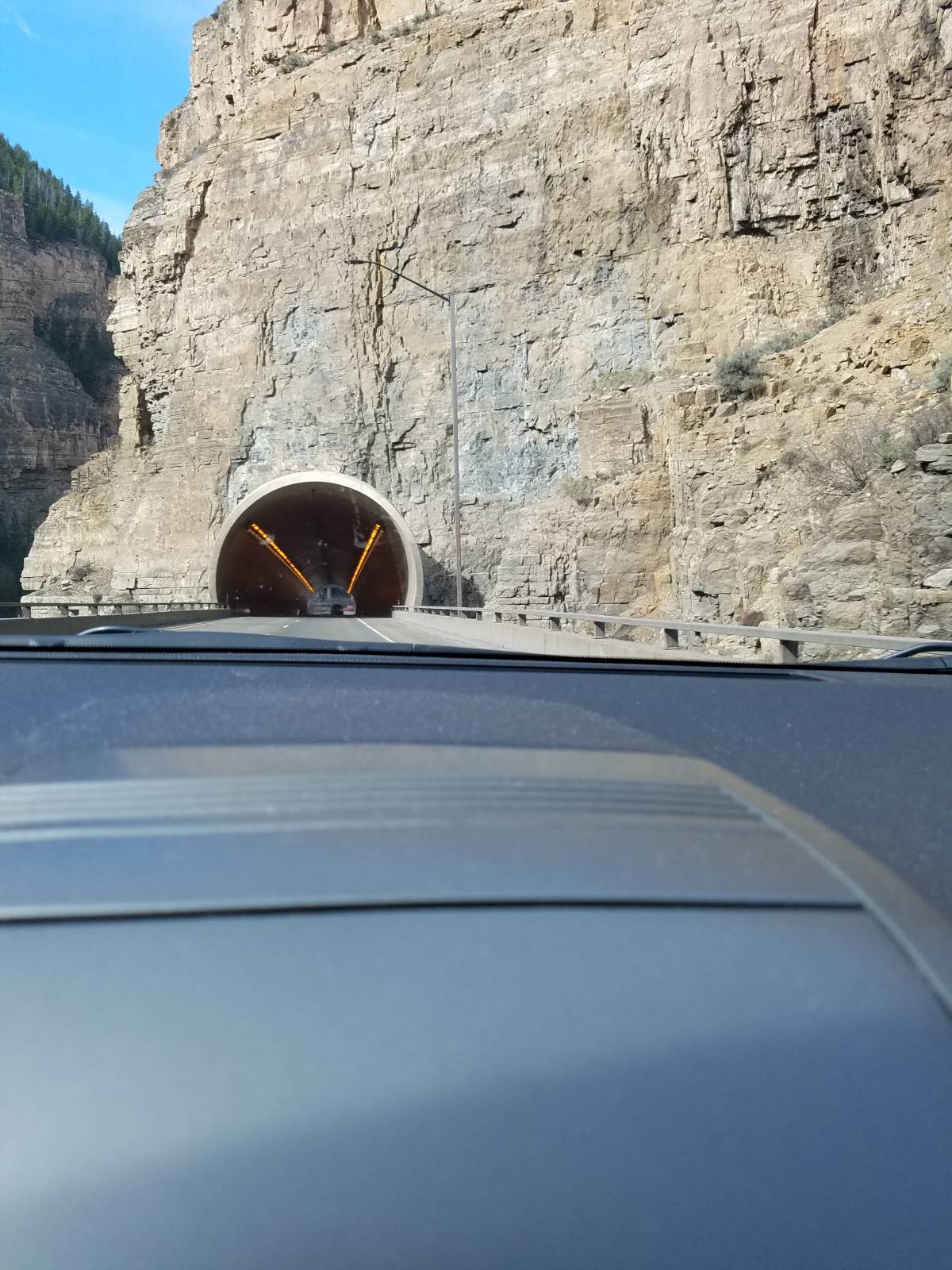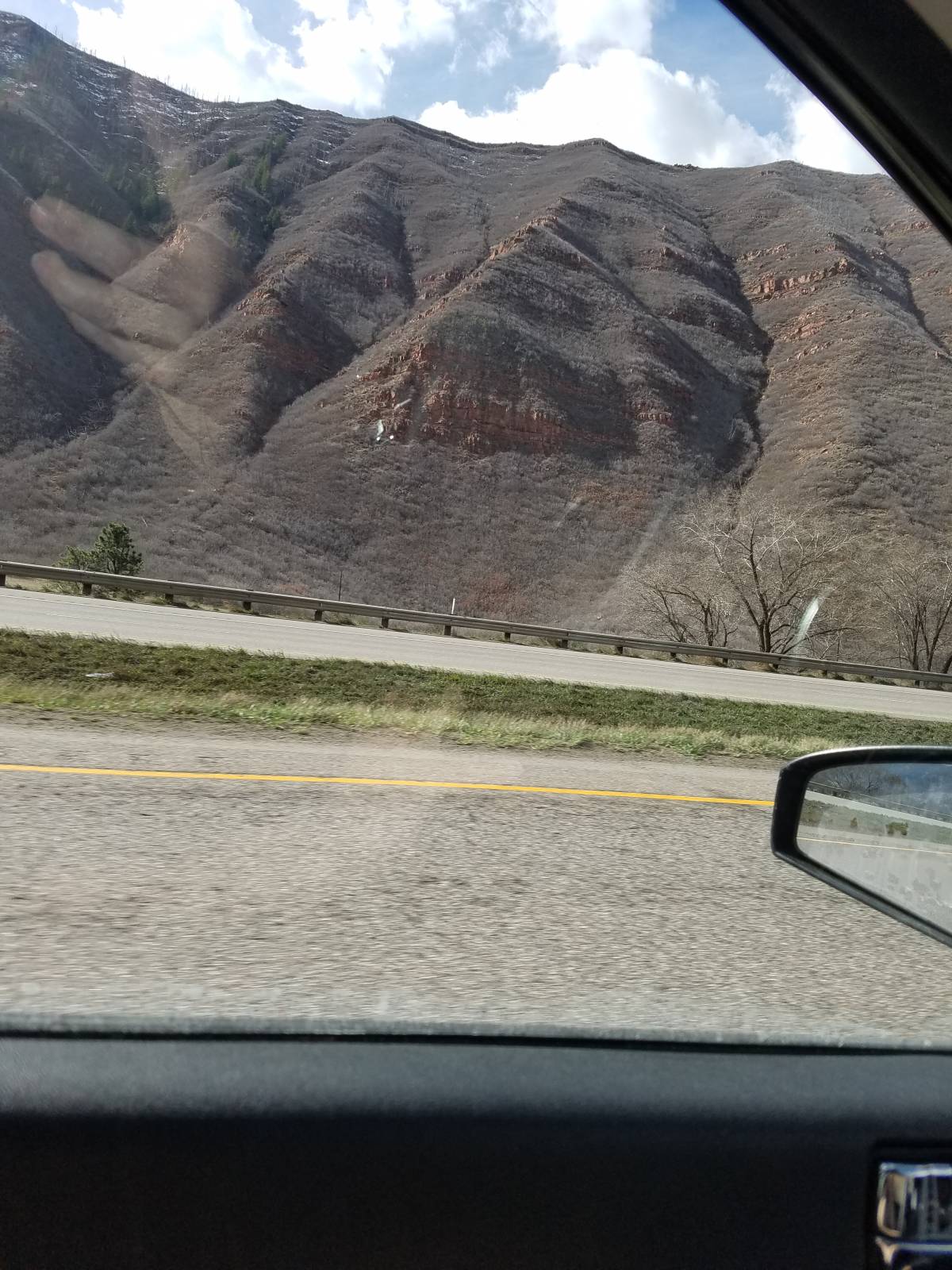 I stopped in Grand Junction, Co for gas, lunch and a carwash. My car was gross with all the snow and rain back east. Once I was back on the road, I only had another 4 hours to get to my AirBnb in Lehi, UT. Now let me tell you. The mountains in Utah are not shabby either. I almost think they were taller but it could have just been the elevation of the road through them. The only thing I didn't like about driving into Utah was all the prarie dogs trying to cross the highway. There were so many squished ones which made me sad. And I also saw a couple of near misses that made me gasp out loud. Poor things.
So the mountains around Lehi, UT remind me of the ones around Phoenix where they are circular and the town is inside of them. Every way you look, you see snow capped mountains.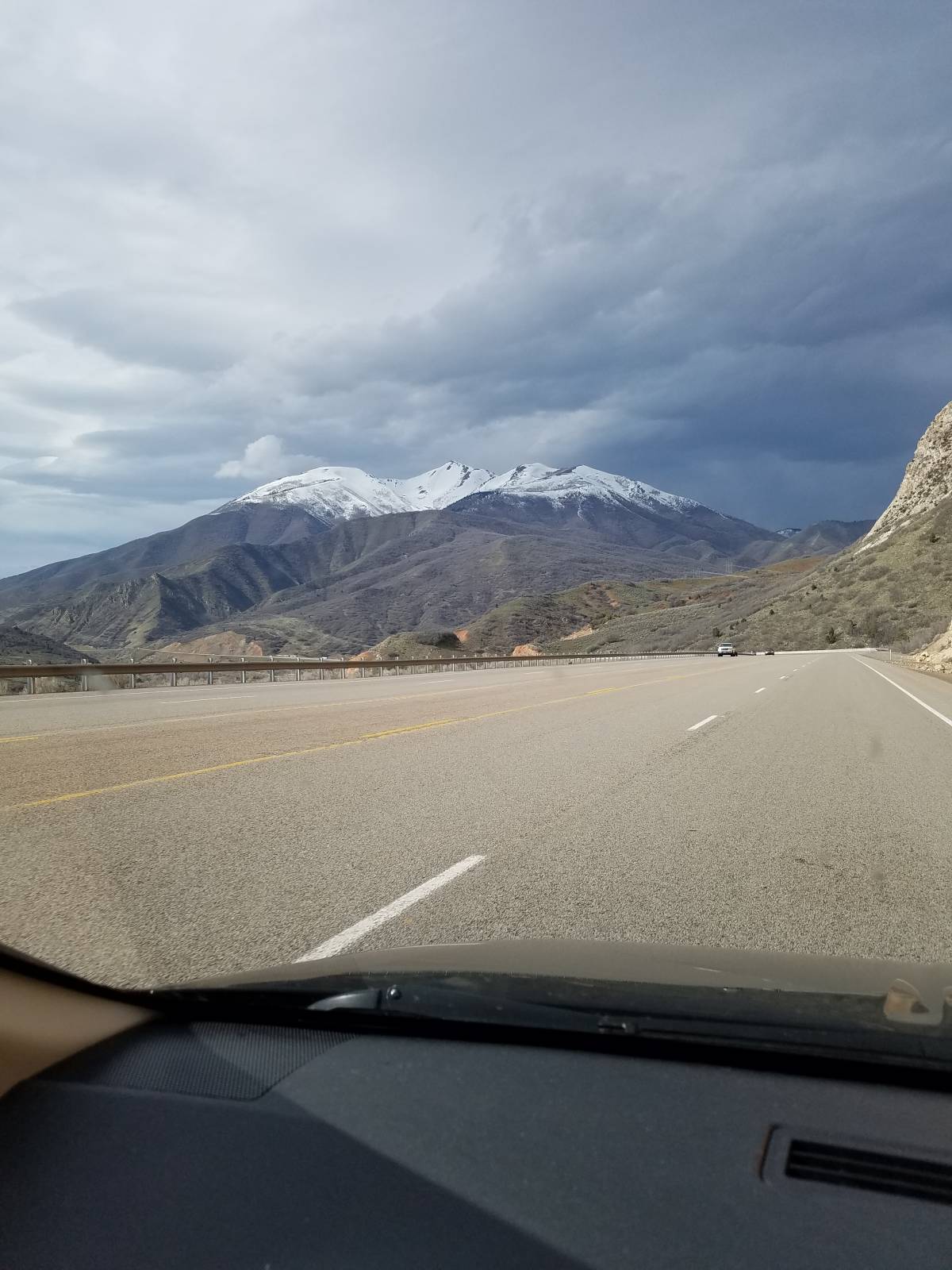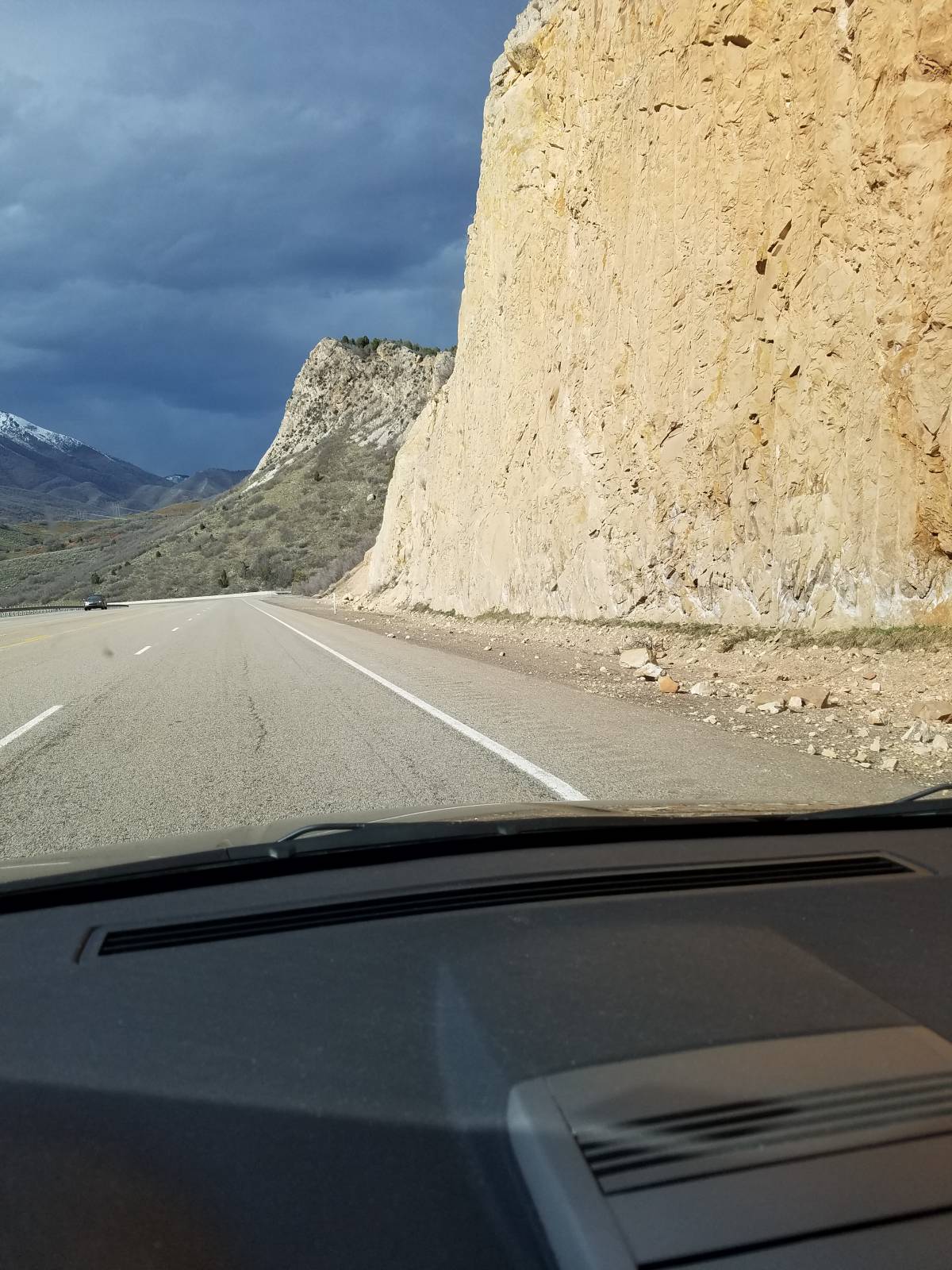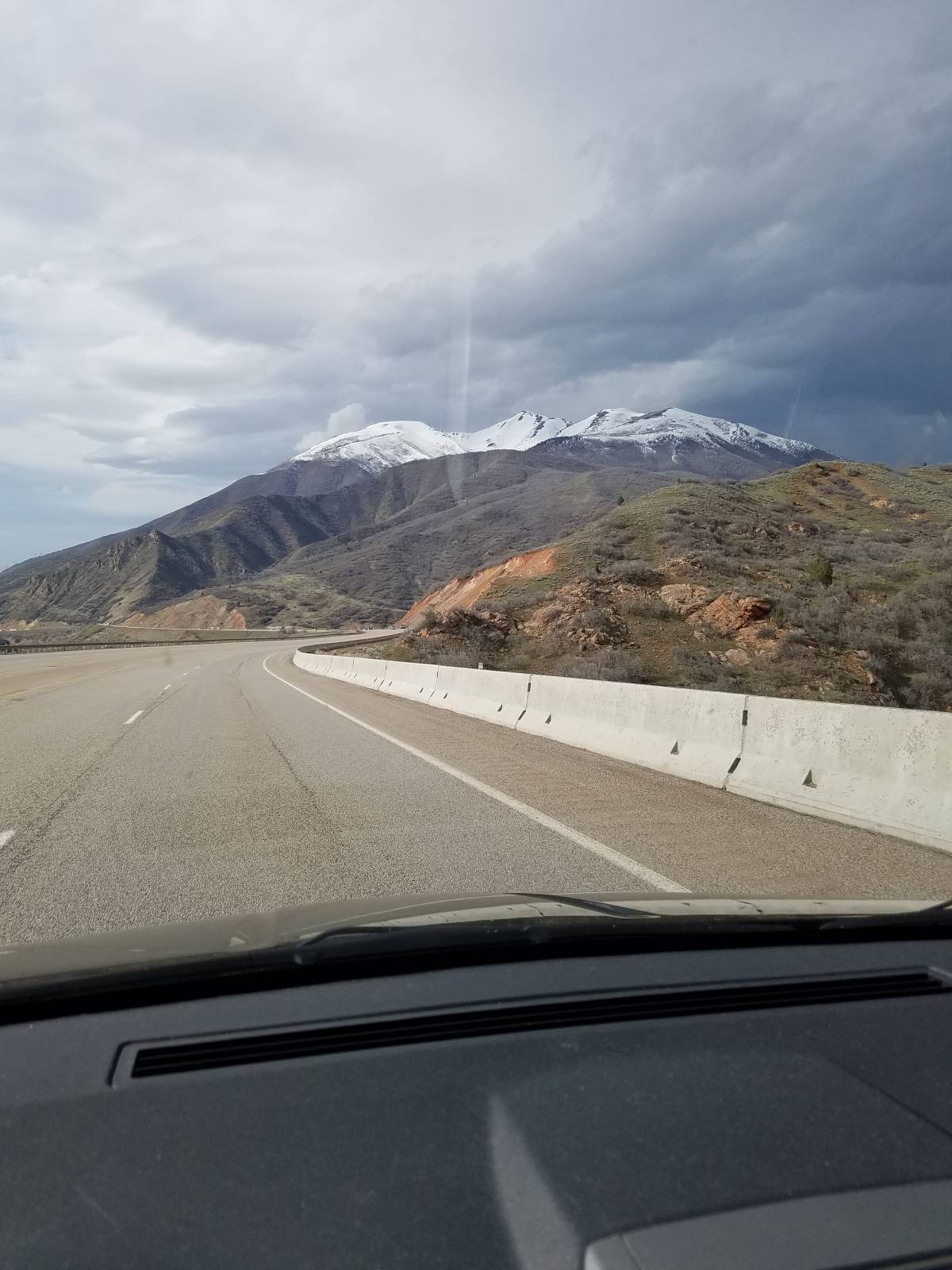 I continued on to my AirBnb with no issues. Very nice area. Very nice house. Time to shower and head to bed early. I can't wait for my Young Living Yoga Retreat in the morning!!
Until next time...